Food Production Engineering
The Research Group for Food Production Engineering is focused on food processing with the aim of contributing to sustainable and effective food production, optimizing resource consumption, utilizing side streams and developing technologies and food products for specific requirements.
The Food Production Engineering Research Group (FPE) has its focus on a deeper mechanistic, primarily physical and chemical, understanding of food processing. This is supported by mathematical modeling and the use of advanced methods for monitoring of food production systems and distribution systems.
The goal is to provide new, cutting-edge knowledge of principles of industrial food processing and the creation of novel technologies within this field. The group's research will enable food manufacturers to produce and distribute healthy, safe and resource cost-effective foods of high quality with a minimum of waste. This is crucial for meeting the increasing demands to the food supply chain from the rapidly growing world population as well as the world-wide urbanization.
Contact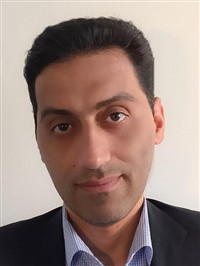 Mohammad Amin Mohammadifar Associate Professor, Head of Research Group Phone: +45 45254922 Mobile: +45 53331650 moamo@food.dtu.dk